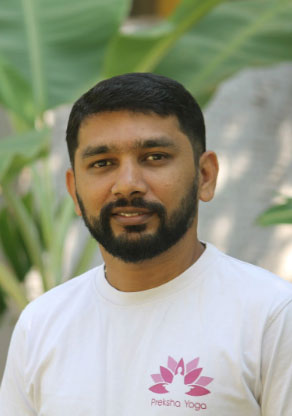 Siddhesh is our Co-Founder who works dedicatedly and heartfully to keep Preksha Yoga beautiful and clean in order to provide the best spiritual experience to all our guests.
Known among his friends as real Karma Yogi by nature, his motto of life is "Selfless service to all". 
He is very passionate about cleanliness and he ensures that every room offered to our guests is just perfect to experience yogic ambience. Over the past 3 years he has planted over 300+ trees and played a crucial role in growing a beautiful plastic free garden at our Ashram .
If you ever visit Preksha Yoga, remember, Siddhesh is the person behind your most convenient stay.